Once again, the ONLY magazine to actually be there… Pro Rider landed in Virginia Beach to cover Wavedaze for the second year in a row. This event has become one of the most popular freerides of the year due to great rider turnout and the hard work of Dan Swartz and the Wavedaze crew.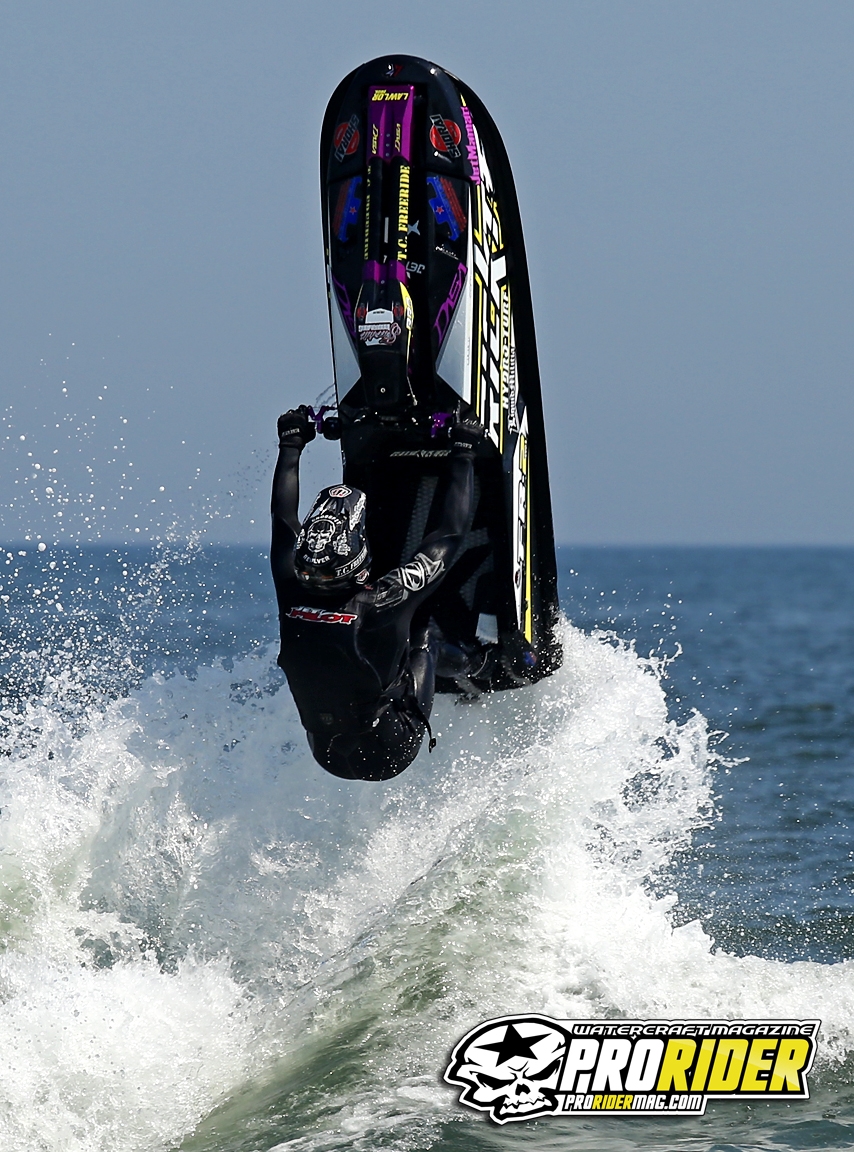 The big question going into all freerides is weather and waves. The early reports were bad as far as surf goes, and they were right. All 3 days were pretty much flat, inspiring new names for the event like, Lakedaze or Wavelessdaze. All in good fun though as no one let the lack of surf spoil a good time. Riders were still able to pull off impressive rides and airs off of the elusive 1 to 2 foot ankle slappers. Team Rickter seemed to take it as a challenge. Taylor Curtis, Brandon Lawlor, Mark Gomez, and Abraham Ho still hucked backflips and rolls all weekend.
The weather was pretty good. Lots of sunshine, warm at times and downright cold at times as well. Hard wind was on the menu Friday. A gust blew a pizza box right out of my hands at one point, but my slice hovered in the air just long enough for me to snatch it back. lol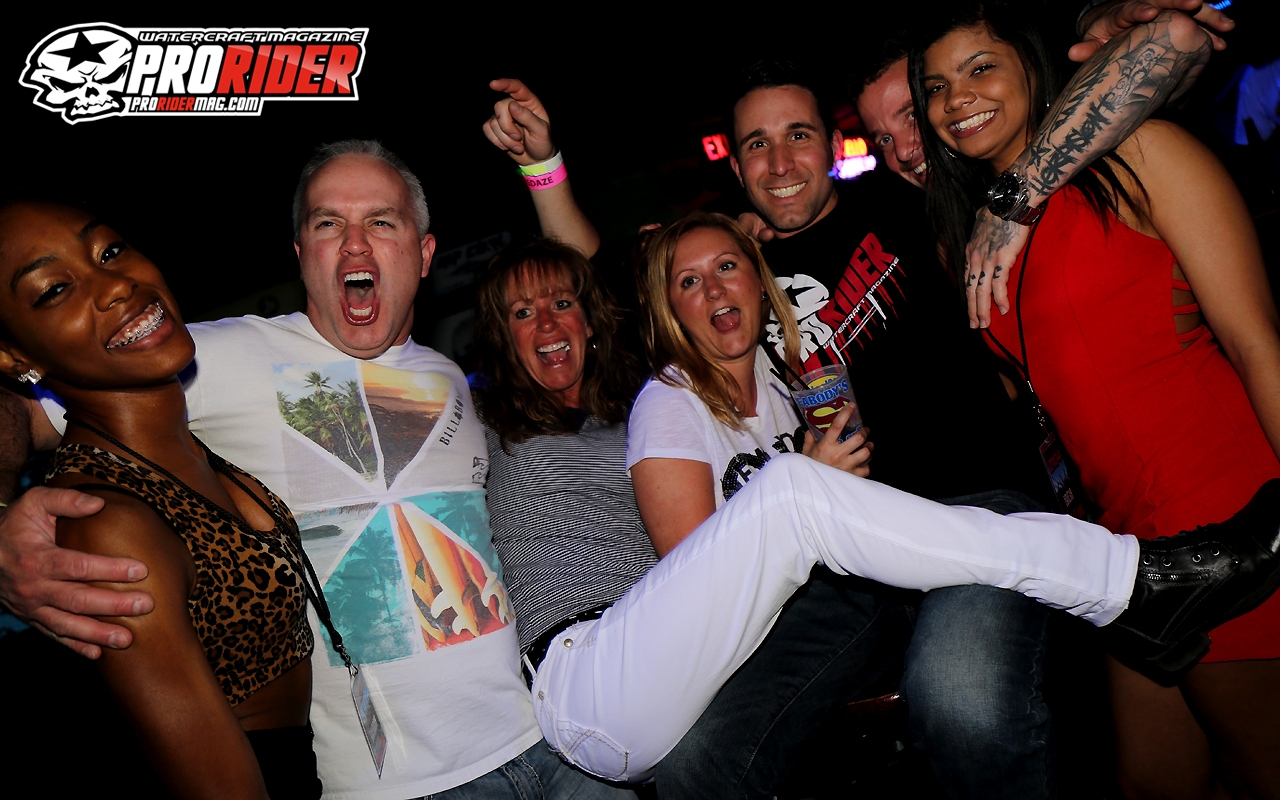 The parties at Wavedaze are always epic nights at the local club Peabody's. Shots, Supercups, and jello shots had me shooting crazy drunk photos till closing all 3 nights. As usual, a few got kicked out, and several tossed cookies. All evidence of a damn good time.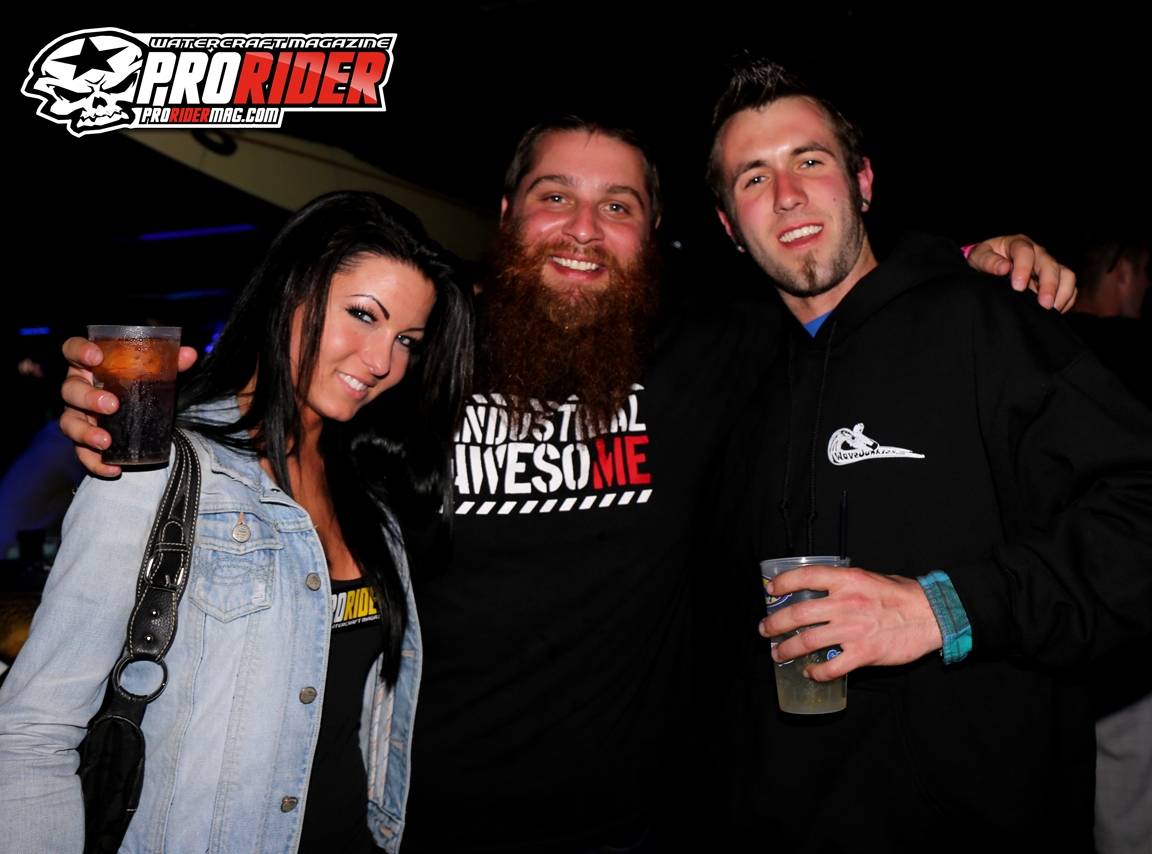 The Maryland crew brought a celebrity along to Wavedaze. Nitro Circus member Streetbike Tommy. On Saturday night Tommy played strip beer pong, did a lot of shots with everyone, got bowed up a bit with the Rad Dudes, and wrapped up the night going to jail after he kicked in the glass door at McDonald's. Apparently he was not happy that only the drive though was open when he had to have some McNuggets.

Mark Gomez took two awards away on his first trip to the event. Sickest trick with his flatwater roll to the shore, and won the standup race borrowing John Francavilla's 1100 SXR. Jim Kwiakowski won the Blaster race. Taylor Curtis claimed the Carnage award by breaking motor mounts on a under rotated flip. Taylor was still wrenching during the sickest trick comp. Travis Collette had a weekend he will never forget winning the Cherry Buster with his first backflip, and got engaged as well.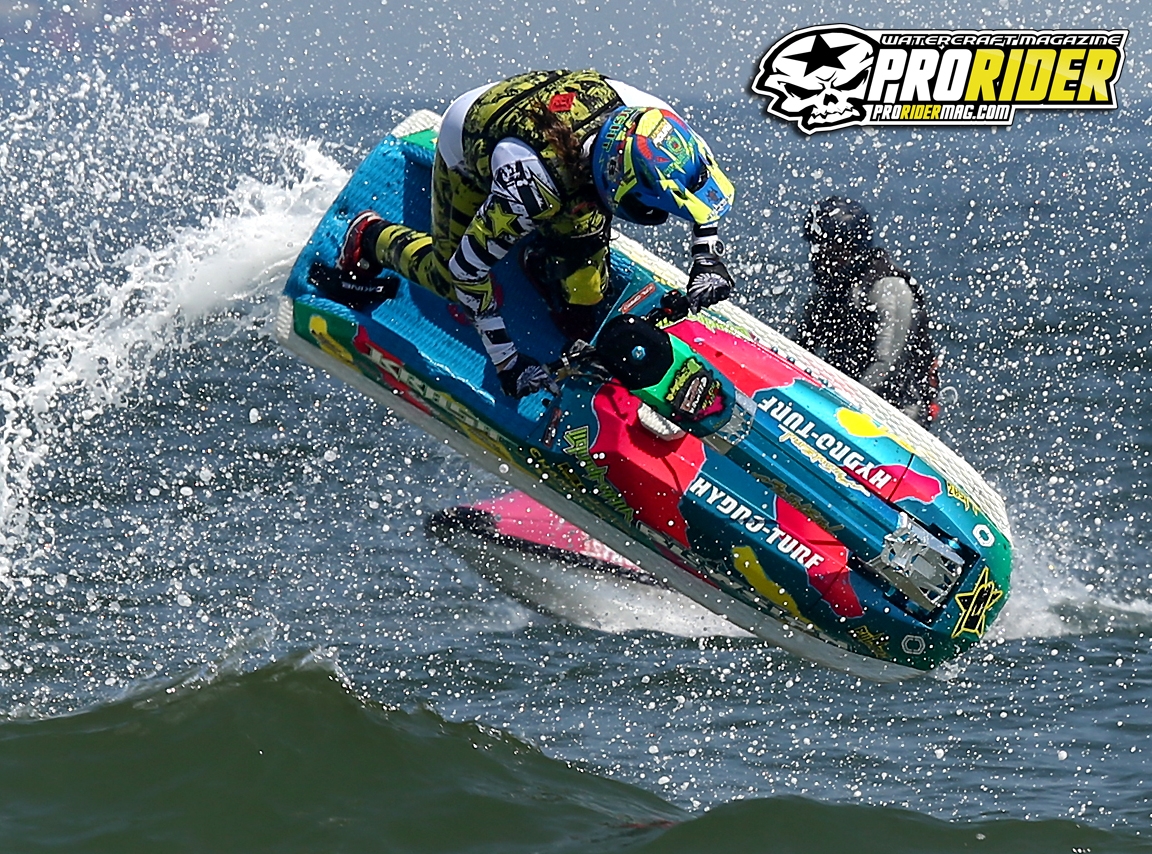 Even with the name Wavedaze the 2014 event proved freeriders don't need waves to have a great time. A good freeride is more about getting together with fellow riders who share the same passion. Even west coast first timers to Wavedaze Zack Bright and Mark Gomez said they had an awesome time and would definitely come back next year.
– See more at: http://www.proridermag.com/ronnymac-report-wavedaze-2014-with-gallery

Wavedaze 2014 from Chris Kyttle on Vimeo.